AIM, a renowned Japanese technology company specializing in automotive research and development, is set to make an electrifying debut at the upcoming Goodwood Festival of Speed with its groundbreaking concept vehicle, the AIM EV Sport 01. Today, we delve into the fascinating details of AIM's first concept car, highlighting its advanced technology, impressive performance, and potential for limited series production.
The Epitome of Power and Fun
The AIM EV Sport 01 is an extraordinary concept vehicle designed to offer a fast and exhilarating driving experience. Equipped with AIM's advanced APM200 electric motor, the EV Sport 01 boasts a dual-motor rear-wheel-drive configuration. With over 600bhp at its disposal, this car is bound to turn heads on the road. Its compact dimensions, measuring under four meters in length and weighing less than 1.5 tonnes, contribute to its agile and dynamic nature, making it an absolute joy to drive.
Goodwood Festival of Speed Debut
The AIM EV Sport 01 is scheduled to make its grand debut at the prestigious Goodwood Festival of Speed. As part of the 'First Glance' category, the car will participate in timed runs, captivating spectators with its impressive performance and sleek design. This dynamic showcase provides a platform for AIM to demonstrate their expertise in advanced powertrain development, highlighting their commitment to innovation and cutting-edge technology.
A Legacy of Engineering Excellence
Founded in 1998, the AIM Company Limited is an engineering company specializing in automotive design and technology. Notably, the company participated in the 24 Hours of Le Mans in 2010 as Team Oreca Matmut AIM, achieving a remarkable 4th place overall and the highest position among gasoline engine-powered vehicles. The AIM EV Sport 01 represents a significant milestone for the company, marking their first foray into electric vehicles and showcasing the potential of their APM200 electric motor.
Design Philosophy
Blending Performance and Elegance: Shiro Nakamura, the renowned automotive designer leading SN Design Platform, collaborated with AIM to create the EV Sport 01's stunning design. Inspired by the spirit of iconic sports cars from the past, the EV Sport 01 exhibits a perfect balance between performance and elegance. With a clean and minimalist approach, the car's design exudes dynamism while retaining a sophisticated aesthetic. The compact size, rear-wheel-drive configuration, and carefully crafted lines pay homage to the timeless sports cars of the 1960s.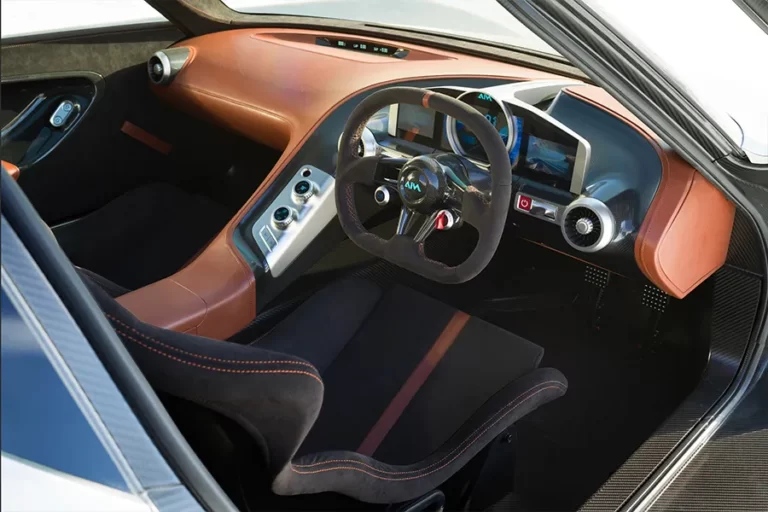 From Concept to Limited Series Production
Although initially developed as a concept vehicle, the AIM EV Sport 01 has garnered positive attention since its public reveal. The overwhelming response has motivated the company to conduct a feasibility study for a potential limited series production run. AIM is actively investing in its own electric powertrain systems, with plans to offer them to original equipment manufacturers (OEMs) and potentially integrate them into future AIM vehicles beyond the EV Sport 01.
The AIM EV Sport 01 represents a leap forward in automotive innovation, blending cutting-edge technology, impressive performance, and captivating design. With its imminent debut at the Goodwood Festival of Speed, AIM aims to leave a lasting impression on car enthusiasts and pave the way for a future of electrifying driving experiences. Stay tuned for the unveiling of this remarkable concept vehicle and witness the fusion of power and elegance at its finest.